welcome to equas
Operating under the brand name ISO in a Box™, our consultancy division covers all industry sectors, serving micro-businesses through to multi-nationals. Over the past 19 years we have supported nearly 1,700 organisations across the UK to implement and maintain ISO-compliant management systems.
Activ™ is our cost-effective business management software, designed to simplify day-to-day processes and assist in maintaining an efficient management system.
Together, our consultancy methods and software offer unrivalled expertise and practical support.
Find out more at our divisional websites: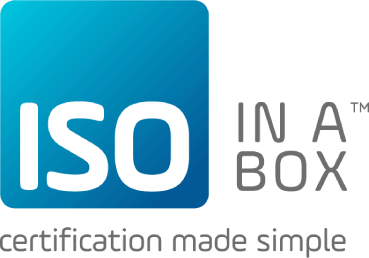 ISO consultancy
The most effective way to achieve and maintain UKAS-accredited ISO certification.
New ISO certification projects
Outsourced ISO system maintenance
Internal audit and supplier audit
ISO legal compliance
GDPR compliance
ESOS assessment
" This is a great package, designed to help companies like ours to find their way through the minefield of ISO certification. "
Ian Cox (General Manager), OKW
" We needed a Quality Management System in place within 6 weeks to comply with major customer requirements. ISO in a Box was our saviour. Using this simple, workable system we gained full UKAS certification to ISO 9001 within the specified period. "
David Marshall (General Manager), Marshall Drills Ltd
" My experience with Equas and the ISO in a Box system has been a very good one. Equas were able to move to our pace and adjust accordingly as our needs and requirements changed. "
Graham Warren (Chief Operating Officer), NyNet Ltd
" I was absolutely terrified going into something like this with no prior experience or knowledge of ISO. The consultant gave me and our Board of Directors the confidence to go for two standards, ISO 9001 and 14001, and to add a third, OHSAS 18001. "
Kerry Lambson, First Rail Support
" An absolutely outstanding service doing exactly what you said you could do, on budget and on time. "
Ben Soames, Fox Delta Security
" Undertaking this project was quite daunting and very intensive at times but the consultant's knowledge of our industry and his professionalism ensured for a smooth path to final audit. "
Martin Randall, Vale Prestige Chauffeurs
" Our allocated consultant was very flexible, supportive and clearly highly knowledgeable. The Activ system and ISO in a Box methodology are a fantastic resource, removing the headaches of document control and communication to staff. "
Christine Ellis, Customer Research Technology
" Equas has provided unrivalled support and help with the implementation of our ISO systems. To date we have gained UKAS-accredited certification to ISO 9001, ISO 14001 and OHSAS 18001. "
Simon Sargent (Operations Manager), Magnolia Air UK Ltd
Find Out More

Management System Software
Activ puts you in control of your management system, simplifies compliance and empowers you to improve your organisation.
Intuitive, easy to use system
Modular system, easily tailored to meet your needs
All your management system information in one place
Quick to set up and ready to use in a few hours
Always accessible, secure cloud-based software
Value for money, no long-term commitment, no hidden costs
" The External Auditors that have seen the system have been really impressed with it. "
Andrew Montgomery (Technical Manager), Fine Group
" I'd recommend Activ to anyone. It's a great way of managing ISO. "
Graeme Vincent (Operations Director), Biogen
" Activ is a brilliant tool. "
Sara Spencer, Rajapack
" Activ has significantly increased the speed with which we can modify and implement changes to our management system. "
Paul Harker, Zeta-pdm
" Activ is a fabulous product and it certainly helped us achieve ISO 9001 and ISO 14001. "
Peter McMahon (Operations Director), Ultima Displays
" The Activ software is easy to use and has been thoughtfully developed. I would have no hesitation in recommending this company. "
Graham Warren (Chief Operating Officer), NYNet Ltd
" An Excellent service and an excellent product. "
Jane Moulder (Head of HR), Arch (North Staffs) Ltd
" I just used the Incident Log to download our incident report and am SO pleased with how the report looks, LOVE Activ! "
Nicola Selway, Modus (Oman)
" We have passed our stage 2 audit and are now officially ISO 9001 certified. Activ has made the process very easy and has contributed greatly to achieving this, many thanks for your help in getting it off the ground for us "
Andrew Connolly, Liam Connolly Roadfreight
" As an ISO 27001 accredited company it is vitally important that we can access our data at all times … We are often asked by our customers what product we use to control our ISO documentation and I wouldn't hesitate to recommend Activ. "
Andy Youles (Head of D.R Operations), Covenco Recovery Services
Find Out More